Medical Services in Gibsonia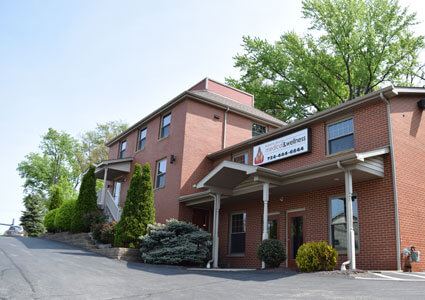 Many people are surprised to find some traditional medical services at our clinic. While most would think the two philosophies contradict each other, the reality is that the services we provide actually work hand in hand with chiropractic care.
Our Nurse Practitioner, provides our patients with necessary services under the supervision of Dr. Doner, that enhance what we're doing and make it more effective. Rarely, some medical services, such as lab testing or prescriptions, may be warranted.
New Patients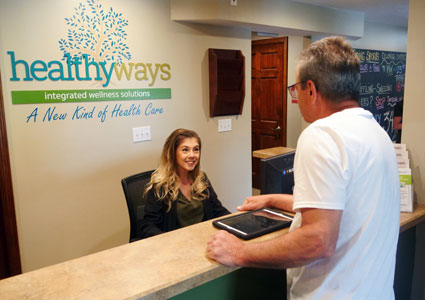 What to Expect
When patients come in for chiropractic care, we assess them as usual. If there are indications that medical support would be beneficial, our medical staff will do a separate evaluation. All the doctors will then collaborate together to decide on the best care plan for that patient.
At the report of findings, the chiropractor will present the doctors' recommendations and all relevant information to the patient to make an informed decision on how they wish to proceed. As always, the choice is up to the patient.
How Does This Help Me?
There are two areas of service most generally used, in addition to chiropractic care. The first, trigger point injections, has two main functions: 1-pain management, and 2-helps with soft tissue remodeling.
Trigger point injections work similarly to dry needling in that they're used to break up scar tissue in the muscle, which is hampering the doctor's ability to rehabilitate the muscle. The injection deposits a local anesthetic deep into the affected area to release the trigger point and relieve muscle pain and spasms.
The second area is Durable Medical Equipment (DME). This is medical equipment used in the home to provide a better quality of living. We may prescribe a TENS unit, which is a pocket-size, portable, battery-operated device that sends electrical impulses to certain parts of the body to block pain signals.
Bracing is often used to provide pain relief to the patient, improve function, and prevent further injury. With certain injuries and conditions, it may be necessary to use supportive bracing or devices.
Patients with knee pain may benefit from one of our prescribed, custom-fit knee braces. Neck pain may benefit from cervical traction devices to relieve pressure on the discs and nerves. There are several different supports and devices our medical team may prescribe after proper evaluation and diagnosis.

Medical Services Gibsonia, McCandless & Allison Park PA | (724) 444-6644