About HealthyWays Integrated Wellness Solutions
Our Mission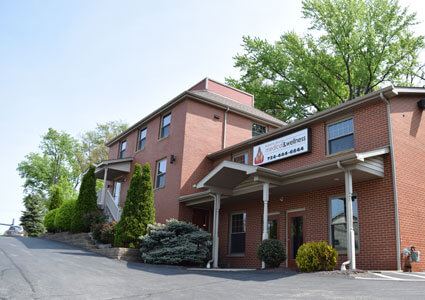 Our aim at HealthyWays Integrated Wellness Solutions is to help as many people as possible reach their goals, whatever those goals may be. We treat everyone as a unique individual and strive to guide them on a journey to a better, healthier life.
When you come to our clinic, you've come to the right place. There is no ego involved in the care we offer—we collaborate with many other doctors, including orthopedists, neurologists and primary care doctors, to provide you the best possible results. Our integrative approach combines chiropractic with active therapy and corrective exercise, nutrition, and medical services such as bracing and taping, trigger point injections and more.
Get to Know Our Father-Daughter Team
Dr. Joe Pettinato grew up about 25 miles from Gibsonia and, while in chiropractic school, his parents moved here. He appreciated the rural feel of the area and knew he wanted to raise his family here. So after graduating from Palmer College of Chiropractic in 1995, he opened the practice here. "We've moved from our original site and now own this building," he said.
Although our office has moved and Dr. Joe has gained decades of experience, patients he's had since the beginning tell others that "Dr. Joe is the same person I met 25 years ago." His passion for helping patients in our community and McCandless has never changed.
Dr. Gabrielle Pettinato has been working with her father since she was 16. She found it fulfilling to witness people get better, not only physically, but mentally. Dr. Gabrielle decided to follow in her dad's footsteps and become a chiropractor. She earned her Doctor of Chiropractic from Palmer College of Chiropractic in Davenport, Iowa, in February 2022.
She enjoys providing care to patients of every age and stage.
Learn more about our dedicated team!
Meet the Team
Changing Lives
Helping patients feel better helps them live better. Some results are more dramatic than others, but almost everyone who experiences pain relief feels their life has improved. We cared for a teen who was in danger of not graduating because he missed so much school with debilitating migraines and allergies. As a last resort, his mother brought him to our clinic.
After a few adjustments, his migraines completely resolved—and his allergies disappeared! His allergist was mystified. This young man was able to live an entirely different and much more satisfying life after our care.

About HealthyWays Integrated Wellness Solutions | (724) 444-6644