Meet Dr. Joseph Pettinato
Sharing Your Journey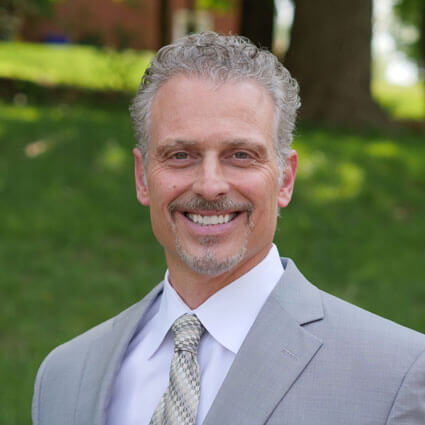 Health care is a difficult world these days, and patients are often sent to multiple providers with no one to guide them toward their goals. Our approach at HealthyWays Integrated Wellness Solutions is to take that journey with you, and Dr. Joe Pettinato is gratified to see lives change as people get better. Helping patients achieve the end result they were looking for is why he still loves coming to work after more than 25 years in practice.
Finding His Path
Dr. Joe was pursuing an engineering career, but that didn't feel right. He had no experience with chiropractic at that time. He had friends who were heading off to chiropractic college, and he had the opportunity to meet the chiropractor his father-in-law was going to. After talking with them, he had the feeling that chiropractic was what he was supposed to do.
He enrolled at Palmer College of Chiropractic. Dr. Joe knew immediately that he'd made the right decision. He graduated with his Doctor of Chiropractic degree in 1995 and opened our clinic. He has done postgraduate work in extremity adjusting, whiplash, auto accident care, and radiology. He is a Diplomate of Rehabilitation with the American Chiropractic Rehabilitation Board. He is also a certified Shockwave therapy provider.
Creating Comfort
Patients appreciate that Dr. Joe is a down-to-earth guy who listens and doesn't talk at them. He wants to know what you think about your health, what your health objectives are, and how you want to reach them. It's never "my way or the highway" here—we make your goals our goals, so you can feel at ease with our process and approach.
Explore Our Services
Away From the Office
Dr. Joe is passionate about cooking and even makes his own homemade salami and wine. He enjoys landscaping projects and spending time with his wife and their three daughters, two of whom have followed his footsteps into chiropractic.
Schedule Today
Contact us today to book your first appointment.

Dr. Joseph Pettinato | (724) 444-6644