Auto Accident Care in Gibsonia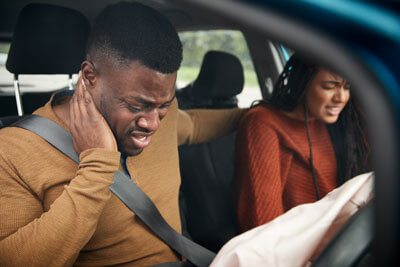 Whether you've experienced a parking lot fender bender or highway collision, your body has experienced trauma that needs to be addressed as soon as possible. That's why it's a good idea to contact HealthyWays Integrated Wellness Solutions as soon as possible after your accident.
The Impact to the Body
No matter how small or large of an auto accident, the musculoskeletal system will be affected. Here are some ways: spinal injury, whiplash injury, biomechanical dysfunction, decreased range of motion, and improper scar tissue formation if left untreated.
Many people experience neck and low back pain, numbness/tingling in the extremities, muscle spasm, headaches and dizziness if a head injury was sustained.
Benefits of Chiropractic Care Post-Accident
Here are some reasons why you should see a chiropractor following an auto accident:
Provides long-term pain relief
Increases ROM and biomechanical performance
Improves nervous system function that equals increased natural immunity
Helps you return to pre-injury status
Chiropractic addresses the underlying condition, not just the symptoms. So while modern prescription medications will relieve the immediate discomfort, it will likely always come back. This is not the case with chiropractic care.
Chiropractic Adjustments & Rehabilitative Therapies
Here are three reasons why incorporating both chiropractic adjustments and rehabilitative therapies into treatment is beneficial:
1: Promotes proper healing to injured tissues by inhibiting improper scar tissue formation and improving the balance of function between your joints, nerves, and muscles.
2: Helps get you back to functioning normally, so you can return to your typical daily activities.
3: Decreases the potential for developing chronic pain syndromes and degenerative conditions by addressing the key components of the injury, which include bone/joint, nerve function, and muscle function.
Insurance
We understand that insurance is tricky to navigate when it comes to auto accidents. We are here to make it easy for you. Your only focus should be on healing!
Book an Appointment
If you've been in an auto accident, it's important to get checked immediately. Contact us today to schedule an appointment with one of our caring chiropractors.
CONTACT US »

Auto Accident Care Gibsonia, McCandless & Allison Park PA | (724) 444-6644