Physiotherapy in Gibsonia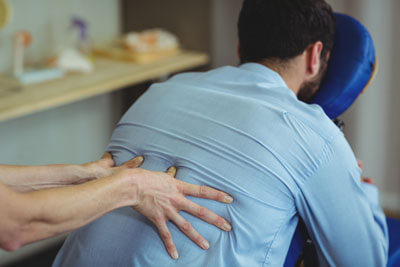 At HealthyWays Integrated Wellness Solutions, we continually strive to be a comprehensive wellness center, providing a collective approach to total health. Offering various services to fit your individual needs, our physicians work in complementary fashion toward a primary goal, rather than a part-something seldom seen in healthcare today.
Providing Comprehensive Care
Our truly integrated approach coordinates traditional medical care, chiropractic, physical medicine and alternative medicine to create a comprehensive approach to provide the best treatment to achieve your health and wellness needs. One of the ways we provide patients with comprehensive care is through physiotherapy. HealthyWays Integrated Wellness Solutions Physiotherapy Department is headed by Dr. Pettinato, who is board certified by the American Chiropractic Rehabilitation Board. The Board includes Pennsylvania-licensed healthcare professionals with extensive training in anatomy, physiology, and body biomechanics.
An Array of Effective Solutions
Our providers use hands-on techniques with additional treatment approaches chosen for your specific needs. Here are the therapeutic tools we most often use: Manual (hands-on) Therapy: Consists of techniques that stretch and release muscles and their connective tissues; strengthen weak muscles; increase joint and soft tissue mobility; improve muscle energy; and increase range of motion. This type of therapy is especially helpful in easing pain and restoring flexibility in the neck and back. Therapeutic Exercise: Coordinates strength and flexibility exercises in a customized plan that restores strength, range of motion, and pain-free movement. Postural Corrections: Combines behavior modification, exercises, and self-awareness to correct musculoskeletal problems. Home Management Program: Outlines a do-it-yourself program of exercises that support the treatment you receive in our center, and gives you a head start for properly managing your health after therapy.
The Importance of Active Therapy in Treatment
When you consider the conditions that patients present with, they usually consist of short and long-term issues. Short-term issues are typically pain, inflammation, and muscle spasm. When considering why these issues exist, you must consider the long-term effects of altered spinal function. Things like decreased range of motion, muscle weakness, and imbalances occur over time. If these issues are not addressed, recurring problems are likely, along with degenerative changes over time.
Frequently Asked Questions
How do chiropractic and rehabilitative therapy work together?
They share the following common goals:
Improved biomechanical function
Posture correction
Proper muscle activation/utilization
Decreased pain/frequency of pain
Return to pre-injury status
What is the difference between going to a chiropractic/rehab facility and a sole physical therapist?
What's missing with sole physical therapy is the treatment of subluxation, a misalignment of vertebrae that results in nerve interference.
What is the difference between going to a chiropractic facility and a chiropractic/rehab facility?
By only receiving chiropractic treatment, you are obtaining proper subluxation correctment but you are not gaining proper muscle re-education.
Book an Appointment
If you're in pain and have limited mobility, we want to help you get relief and be able to move comfortably. Contact us today to schedule an appointment! CONTACT US »

Physiotherapy Gibsonia, McCandless & Allison Park PA | (724) 444-6644