Welcome to HealthyWays Integrated Wellness Solutions
What would your life look like if you weren't limited by pain or a chronic condition? A happier and healthier one, right? You're reading this because someone you know is concerned about your health and happiness. They know you have been dealing with an issue that has affected your past and present, and they don't want it to impact your future.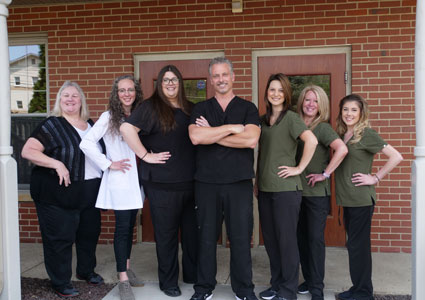 Care You Can Trust
The person who referred you also trusts we will help with your particular issue because of their terrific experience in our office. They were able to feel younger, healthier, and happier, and they want the same for you! We invite you to read the many thoughtful testimonials on our homepage from other patients who got fantastic results at our practice.
Take That First Step Today
We understand that decisions regarding your health are not easy to make, especially if you are unfamiliar with chiropractic care and our office. We want everyone to make the best decision for themselves and their family. If you're wondering how chiropractic care could help change your life, we welcome the opportunity to speak with you during a free consultation.
Please complete the form or call (724) 444-6644 to schedule a new patient appointment.